***Next Club Meeting July 14, 2:30, Seven Coves Club House, 7041 Kingston Cove Lane, Willis, TX
Seven Coves Bass Club & The Lake Conroe Aquatic Habitat Partnership
Received Prestigous Conservation Award from TCEQ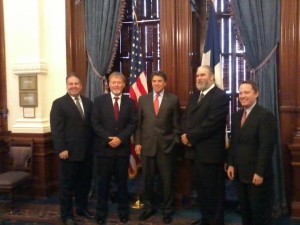 On May 1st, The Texas Environmental Excellence Award from the Texas Commission on Environmental Quality (TCEQ) was presented to Ron Gunter (SCBC) and Mark Webb (TPWD) during a banquet at the TCEQ convention/expo at the Austin Convention Center. Other partner recipients in attendance were SCBC President Derek Taylor, Dave Terre, Craig Bonds, Rick Ott, Gary Saul, and Carter Smith with TPWD, Brett Raley & Blake Kellum with SJRA, Ed Parten with TBBU, Dr Michael Smart and Lynde Dodd from LAERF and Tim Cook – Conservation Director Texas B.A.S.S. Nation. This prestigious award was the result of the collaboration of many different organizations and the accomplishments of the Lake Conroe Aquatic Habitat Partnership.
SCBC Wins 2012 SETX Region B.A.S.S. Federation
Club Of The Year Title (5th Consecutive)
Congrats to SETX Region B.A.S.S. Federation and SCBC member Ricky Bishop for earning the 2012 Angler Of The Year title.